You can count on our team to take care of all your septic pumping needs.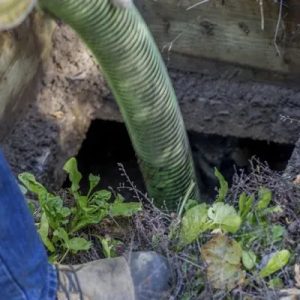 In a public sewer system, water is transported to a treatment facility to have waste filtered out, and the waste itself is safely disposed of. However, in a private septic system, solid waste remains in the tank until it is removed. To prevent your tank from overflowing, you will need to schedule regular septic tank pumping services to get the waste out and make room for more. Our team at Johnson Septic Inc. has extensive experience in the septic industry, and you can count on us to take care of all your septic pumping needs.
How often you will need septic tank pumping services depends on several factors, such as the size of your tank and the number of people in your household. The EPA recommends that single-family households have their septic tanks pumped every three to five years, but you may require pumping services more often than that if there are more people living in your home than the home was designed for.
We are proud to serve the community here in Pensacola, Florida, and we want to help you ensure that your septic system remains in good condition. If you need septic tank pumping services, just give us a call—our team will arrive to take care of your tank as soon as possible, and we can set you up on a recurring service schedule, so you never have to worry about it again.