Check out our blog to learn more about our septic services.
We at Johnson Septic Inc. have extensive experience in the septic industry, and we are proud to serve the Pensacola, Florida community as well as communities through Escambia and Santa Rosa Counties. If you want to know more about our services, we encourage you to check out our company blog to get more information about what our experts can do for you.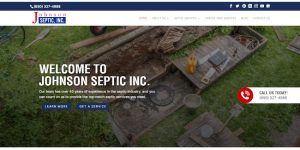 We've been working on a new site for the last month, and we're pleased to say it's finally live!