Our team has the right experience to provide top-notch drainfield installation services.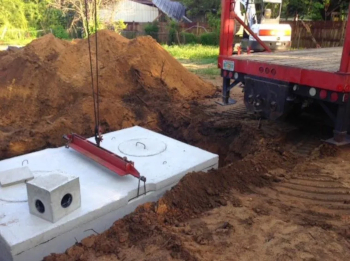 We at Johnson Septic Inc. have extensive experience in the septic industry, and we provide a comprehensive range of septic services. For example, you can turn to us whenever you need to have a new system installed, and our expert technicians will take care of everything for you. Our team has worked on countless septic tank and drainfield installations over the years, and you can count on us to deliver the top-notch results you need.
For those who don't know, the drainfield is a network of pipes and filters that connects to your septic tank. While solid waste remains in the tank until it is removed by septic pumping, liquids flow out of the tank and into the drainfield, where the filters remove harmful substances, treating the water until is safe to be returned to the water table. Clearly, the drainfield serves an essential role, which is why it's so important to make sure it is installed correctly. Fortunately, our team has the right knowledge and experience to get the job done right. If you have questions about our drainfield installation services, simply reach out to our team to learn more about them and what they involve.
Our team is proud to serve the Pensacola, Florida community, and we want to help you with all your septic needs. If you are looking for the right team to tackle your drainfield installation project, just give us a call to get our experts on the job.